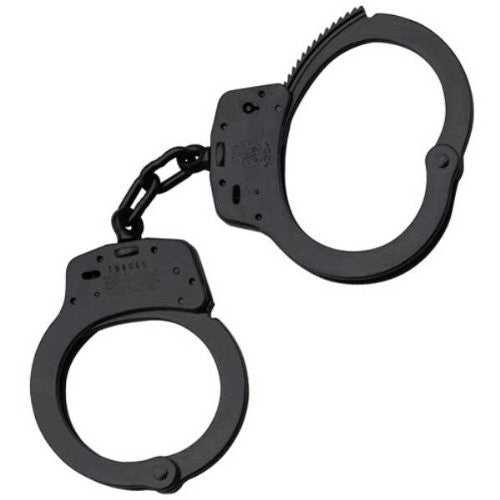 Smith & Wesson: Handcuffs Model 100-1
$ 33.99
We have run out of stock for this item.
Features:
Wrist Opening: 2.04"

Locking Positions: 22

First notch inside perimeter: 8.40"

Last notch inside perimeter: 5.80"

Tightest inside width: 1.80"

Distance between cuffs: 2.00"

Maximum overall length: 8.98"

Weight: 10 ounces
Smith & Wesson Model 100-1 Handcuffs. Double locking, satin nickel finish, 2 handcuff keys included. High quality construction for years of service. S&W Model 100 handcuffs are the best selling police handcuffs in the world. Includes Smith & Wesson's lifetime warranty and instructions. Satin nickel finish provides better grip, is less reflective, and hides scratches.


Style: 100-1 Blue