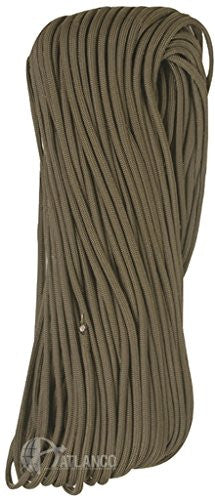 5ive Star Gear Paracord - Olive Drab
$ 8.99
We have run out of stock for this item.
Features:
This 5ive Star Gear Seven Strand Paracord is a must have item for any hunting pack, day pack, truck, or camper. The cord features seven braided strands covered in nylon and has a 550 lb test strength. It is perfect for tying items down such as blinds and tents, dragging out your game, or to secure items in your truck bed or on a trailer. It also works great for lashing items to a pack.

The uses of Paracord or 550 Cord are limited only to the users imagination. This is one of the most useful items in the field today.
Style: 5069000