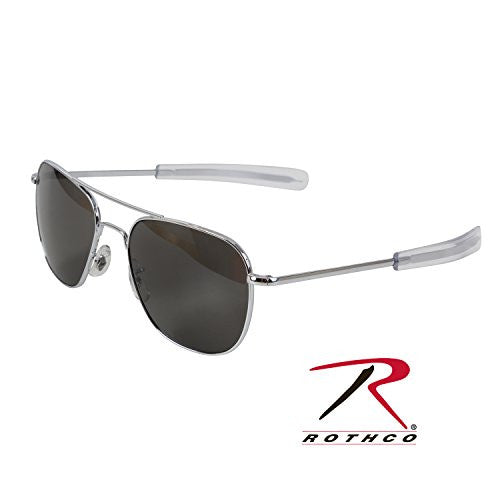 American Optical Original Pilot Eyewear - Silver
$ 209.99
We have run out of stock for this item.
Features: 
Silver Frame With Bayonet Temples And True Color Gray Glass Lens
These AO Original Pilot Sunglasses are the U.S. Armed Forces' best-kept secret no longer. These performance-tested sunglasses from AO have been issued to millions of US soldiers, sailors, marines and airmen since 1958. Engineered to exacting military specs, the AO Original Aviator Sunglasses have been a favorite of U.S. Military pilots for over four decades. The rugged, sturdy structure and high quality finishing of the steel alloy frame - coupled with distortion-free, toughened and polished True Color glass lenses - have made the AO Original Classic Pilot Sunglasses the standard bearer of all fine military sunglasses. Remaining the top preference of pilots due to its maximum protection, optical performance, and comfort, the AO Classic Aviator Shades are perfect for every day wear on even the brightest days.
Style: OP58S.WS