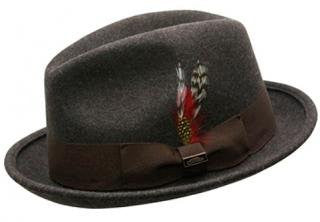 Conner: Brown Mix Soho Wool Fedora C1049
$ 44.99
We have run out of stock for this item.
Features: 
100% Wool

2" brim

4.5" crown height

Organic cotton sweatband

Organic cotton inner pouch with care instructions

Handmade in China
A casual and contemporary classic, the Soho is a statement hat with its classic hand set crown and relaxed wide brim; it incorporates both new and age old techniques. Handcrafted in our Oxfordshire factory, using 100% merino wool.
Style: C1049