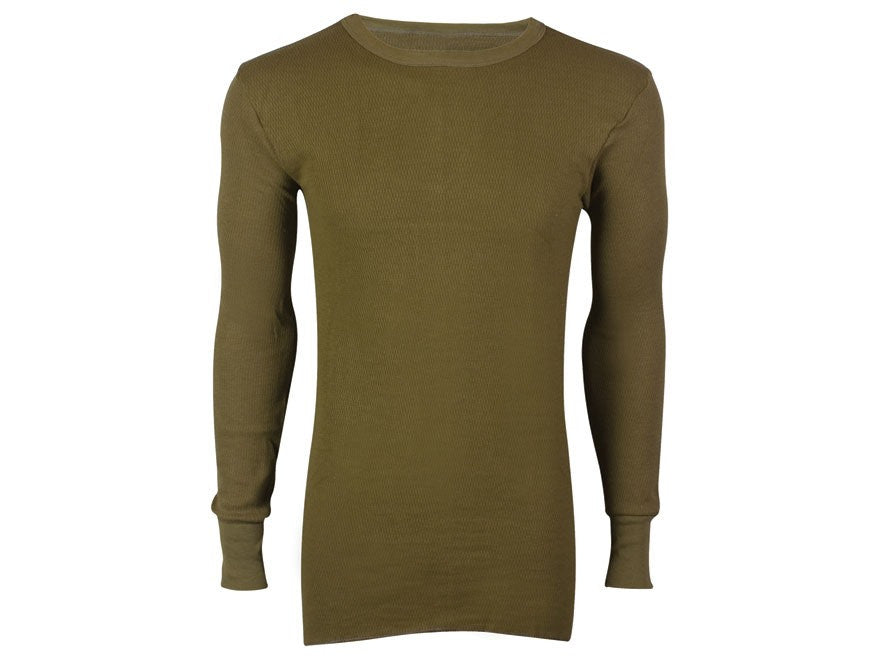 Indera: Hydropur Dual Face Fleece Performance Thermal Long Sleeve Shirt
$ 14.99
We have run out of stock for this item.
Features:
100% cotton shell

100% Hydropur liner

Moisture-wicking

Scent-reducing

Heavyweight construction
Designed to give you that classic long john look but with the high-performance of today's synthetics, Indera created the Hydropur Dual Face Fleece Performance Thermal Shirt. This 7.5 oz heavyweight thermal shirt is ideal for extreme cold conditions in which your activity level is high. The fleeced Hydropur liner works aggressively to wick excess internal moisture away from your skin, keeping you dry and warm. Scent-blocking fibers help keep your scent under control, while the extended shirt tail allows for easy tuck-in. The tagless design keeps annoying tags from ruining your time outside, while the rib cuffs provide durability and secure fitting.
Style: 286LS KH Khaki