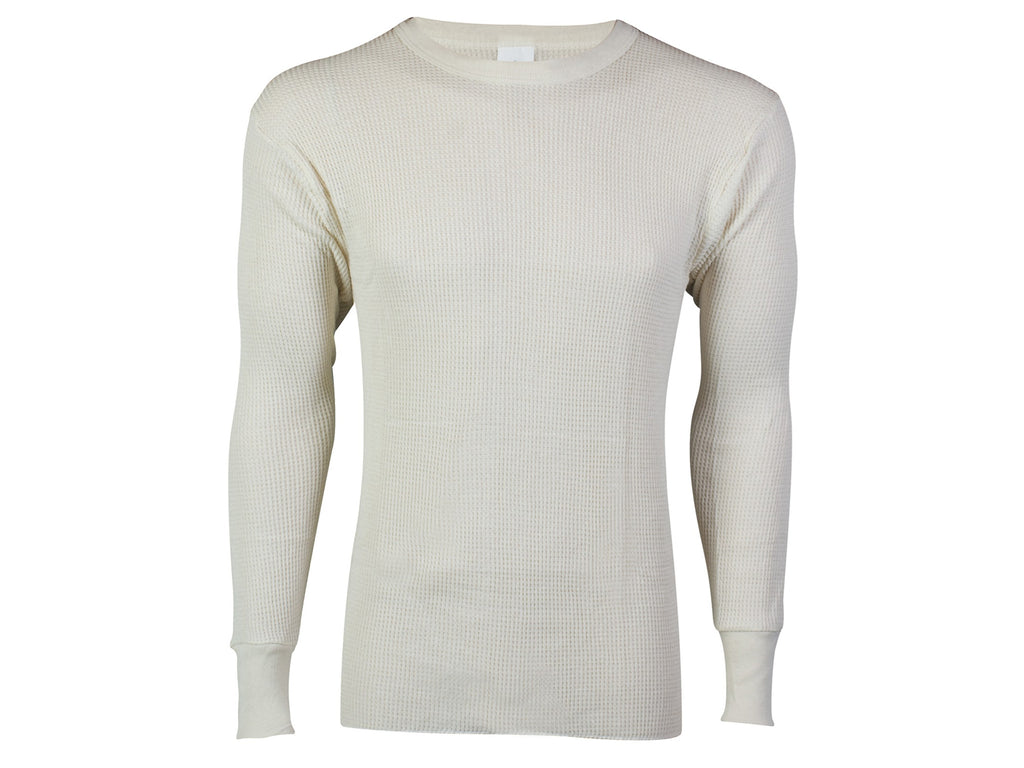 Indera: Maximum Weight Thermal Long Sleeve Shirt
$ 8.99
We have run out of stock for this item.
Features:
100% cotton

Tall

Rib cuffs

Heavyweight construction

Designed for maximum comfort and heat retention, the Heavyweight Thermal Pants from Indera are ideal for very cold to extreme cold conditions with medium activity. These 7.5 oz heavyweight thermal pants are constructed of 100% cotton for that classic and comfortable fit and feel. The rib cuffs provide a secure fit and aid in maintaining body temperatures.
 Style: T839DR NU