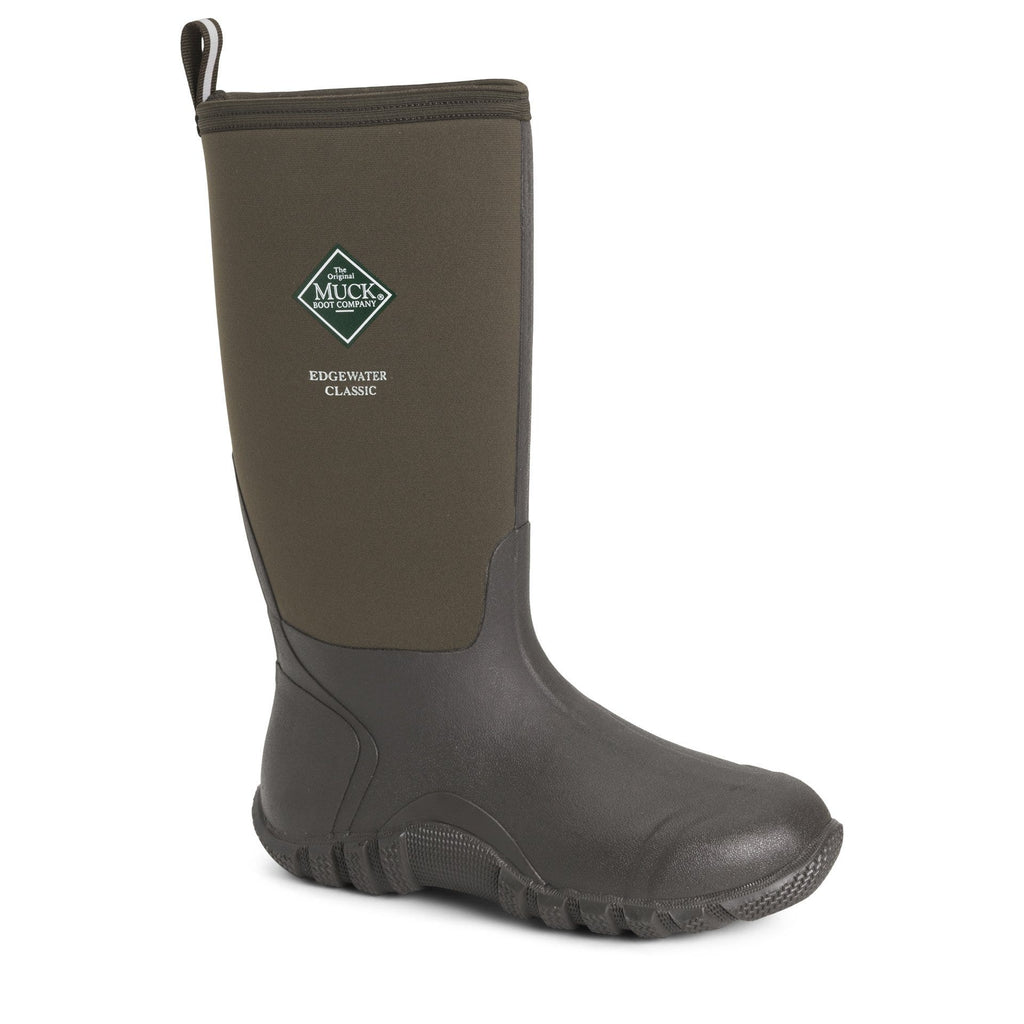 Muck Boots: Men's ECH 900 Brown Edgewater Classic Insulated Waterproof Boot
$ 119.99
How can you combat wet job site conditions? Rain is helpful, but not in all cases. When you have to venture out into a light drizzle or a muddy working environment, make sure you're wearing these ~Muck Men's ECH 900 Brown Edgewater Classic Insulated Waterproof Boots on your hardworking feet. You deserve the best coverage, so check out the waterproofing and insulation offered by this Edgewater classic design by the Original Muck Boot Company.
The brand calls this the "original and best field boot," and it's tough to argue with them. Afterall, they've constructed high-quality men's and women's footwear for years now. These brown insulated boots are 100% waterproof for your protection, making them perfect for camping, hunting, fishing, and off-road sports, too. They also double-up as lightweight men's work boots as well. When you're in the woods or at the job site, the versatile Muck waterproof boots have Blaze orange and yellow high-viz that can be rolled down if needed. This gives you additional safety and helps you stay visible. There are easy-to-clean rubber overlays on the classic work boot design.
The Edgewater is for you if you love the outdoors. The reinforced, protective shells and all-terrain outsoles create a stealth bomber of a boot for hunters and workers alike. Triple toe and quadruple heel reinforcements add durability, long-lasting quality, and performance to the Muck high-visibility boots. Quick-cleaning soles and double instep rubber add protection and longevity, too. 5mm Neoprene booties make the interiors of the men's outdoor footwear warm and insulating, while the breathable Airmesh lining wicks away sweat quickly to keep the interiors dry and comfortable all day.
Face the elements with confidence and comfort with these Muck Men's ECH 900 Brown Edgewater Classic Insulated Waterproof Boots. They're available right here at Working Person's Store, and you'll appreciate the waterproof protection, the warm insulation, and the high-visibility safety that comes from this Muck men's footwear.
 Style Number: ECH-900