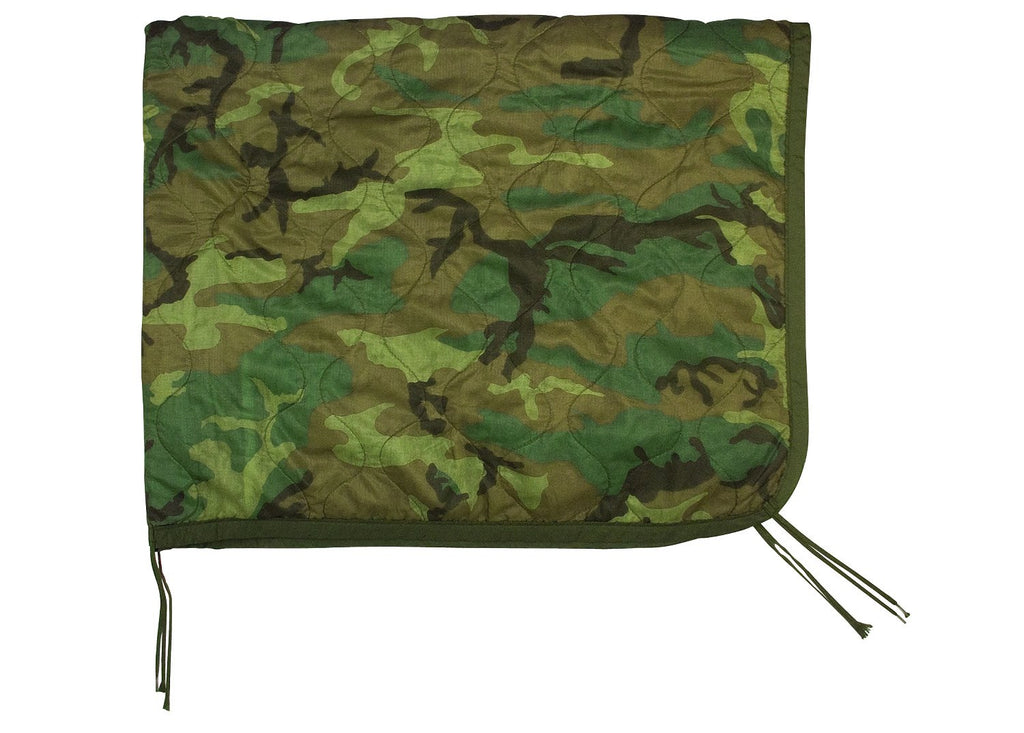 Rothco Poncho: G.I. Type Camo Poncho Liner
$ 44.99
We have run out of stock for this item.
Features:
Dimensions in Inches 62 x 82

Fits Under Most Panchos

Quilted Inner Liner Made Out of Polyfill Material

Equipped with Ties

SHELL - Made Out Of Nylon Rip Stop Material
Military GI Style poncho liner consists of nylon outershell encasing a polyester loft filling. With ties. GI Issued style. Fits under many ponchos. Originating in the United States military intended to provide warmth in mild temperatures used as an expedient sleeping bag when attached to the standard issue poncho. Troops generally hold the poncho liner in high regard, as a very useful piece of equipment, light and packable yet reasonably warm.
Woodland Camo
Style: 8376