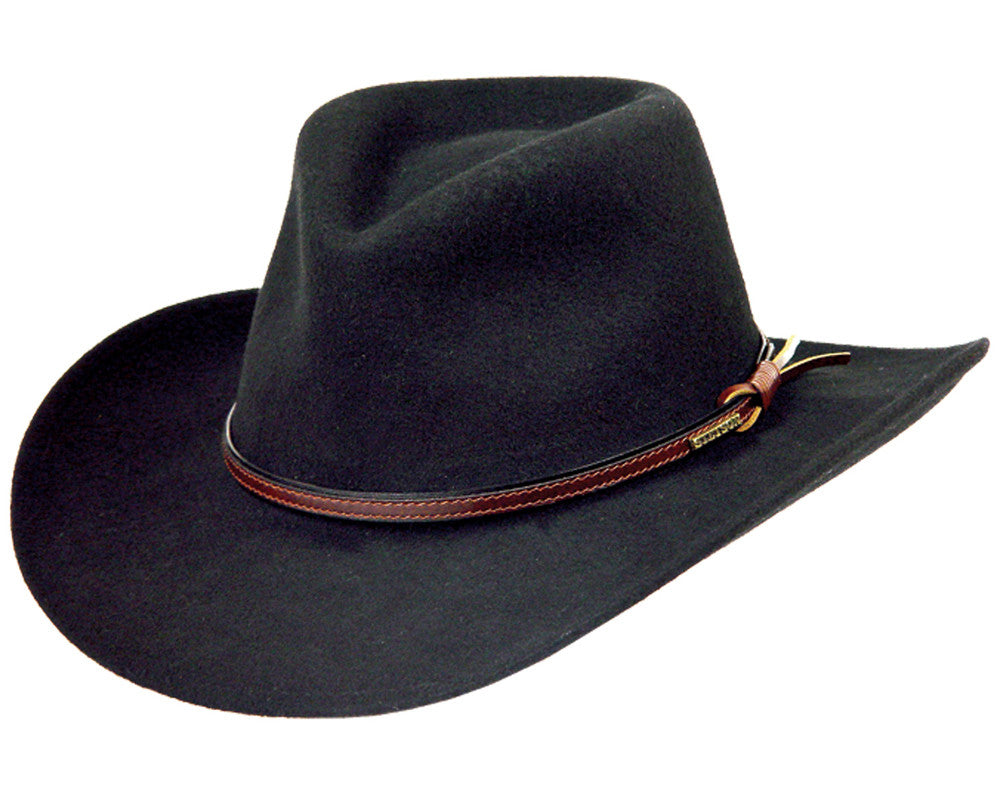 Stetson Hats: Bozeman Crushable Hat Black
$ 69.99
We have run out of stock for this item.
Features:
Crushable Hat

3" Brim

Water Repellent 100% Wool

Wool Felt

Leather Hat Band

Made in the USA
This Stetson wool hat from the Outdoor Collection is crushable and water-repellent - two traits a traveling hat must have. Hatband is brown on black leather with tails and is finished with a Stetson hat tack. 4" pinch front crease crown and 3 1/4" brim. 100% wool felt.
Color: Black
Style TWBOZE-8130 (07)