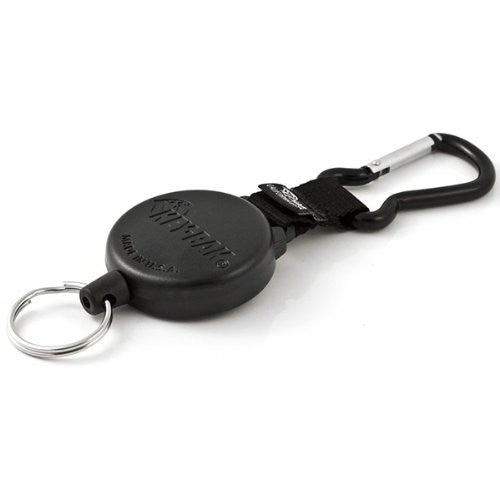 Key-Bak Securit Retract Reel - Black
$ 17.99
We have run out of stock for this item.
Features:
Standard Duty - 24" Stainless Steel Chain / 8-10 oz. / 15 keys

Heavy Duty - 48" Kevlar Cord / 8-10 oz. / 15 keys

Super Duty - 36" Kevlar Cord / 13-15 oz. / 22 keys

Xtreme Duty - 28" Kevlar Cord / 15-20 oz. / 40 keys

2-inch diameter durable polycarbonate housing
7-inch length from top of carabiner to bottom of split ring
Zinc Alloy carabiner and Nylon Strap attachment
The SECURIT is a heavy duty retractable carabiner holder that conveniently attaches to almost everything, making this one of the most widely used carabiner reels we make. The SECURIT retractable carabiner reel is available in 3 retraction forces ranging from our Heavy Duty with 8 oz. of retraction force to our NEW Xtreme Duty with 20 oz. of retraction force.
Style: 0488-803