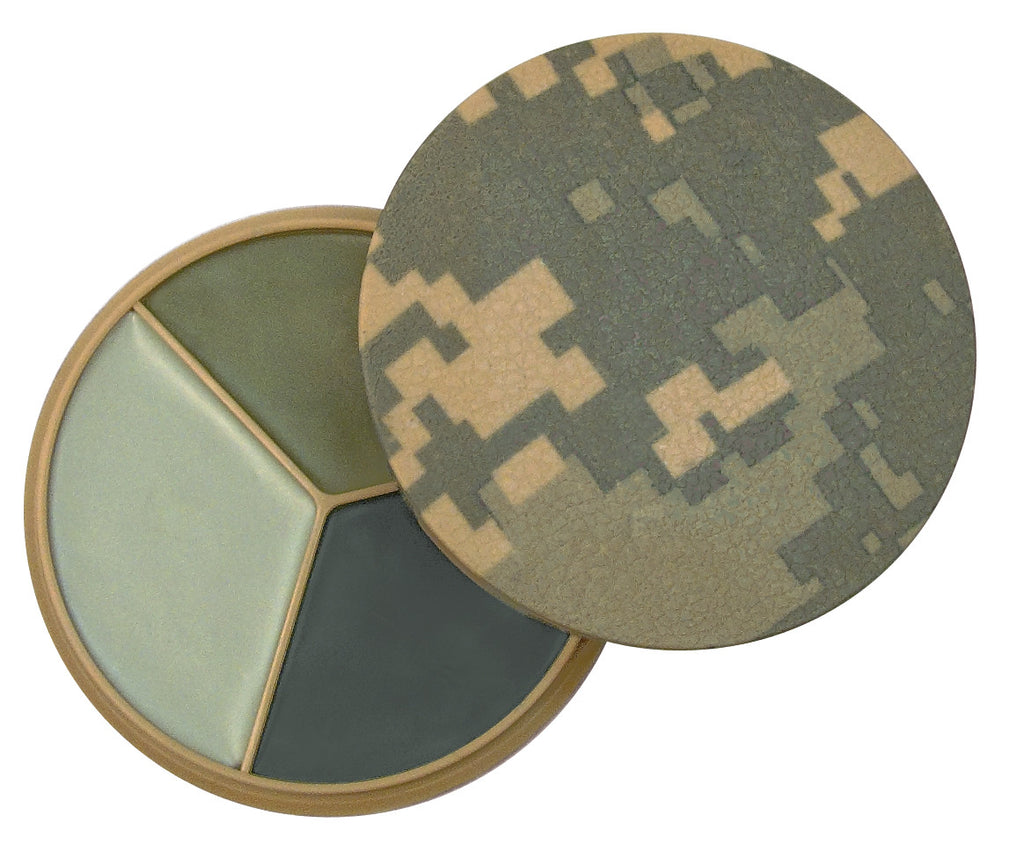 Rothco Paint: Digital Camo 3 Color Face Paint Compact
$ 4.99
We have run out of stock for this item.
Features:
3 Face Paint Colors: Desert Sand, Urban Grey, Foliage Green

Acu Digital Camo Case With Mirror
Rothco 3 Color Digital Camo Round Compact - 9107. 3 face paint colors: desert sand, urban grey, foliage green. ACU digital camouflage case with mirror. Pocket size. Easy to carry around. Painting is temporary, painted onto the human skin, and lasts for only several hours.
Style: 8205