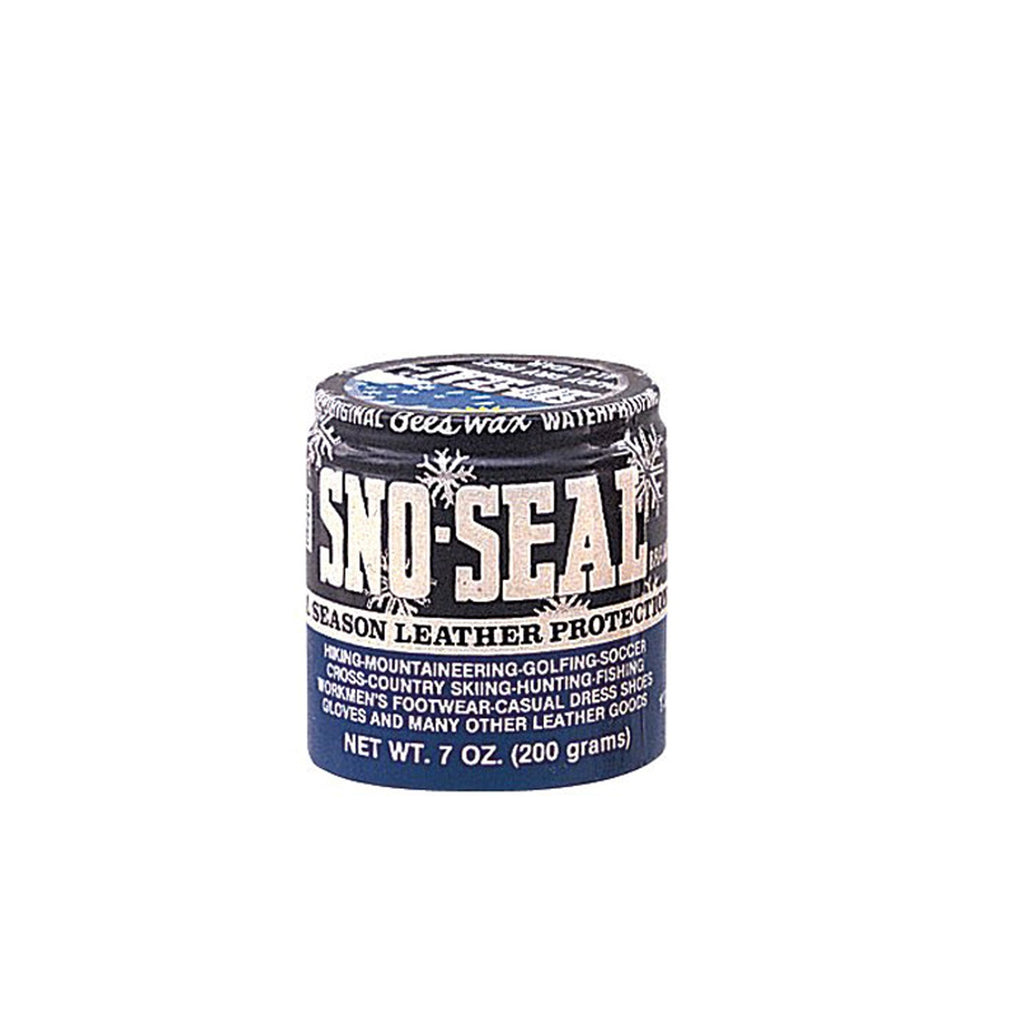 Rothco: Sno-Seal Leather Protection
$ 6.99
We have run out of stock for this item.
Features:
Sno-seal Leather Protection

Sno-seal Wax 7 Fluid Oz

Waterproofs And Protects Leather

Manufacturer By Atsko Inc

Made In USA
All season leather protection. Prevents water from penetrating leather. Lubricates and conditions leather without softening. Preserves and lengthens the life of leather. Sno-seal original beeswax waterproofing protects leather from rain, sun, snow, and salt. Sno-seal is also great for waxed cotton and tent seams. The beeswax formula dries to a solid wax that -stays put- in the surface of the leather so it lasts longer. These waterproofing products fill the natural spaces that are supposed to absorb perspiration and insulate. Sno-seal will help you feel more comfortable in gore-tex fabric lined boots because it allows the gore-tex absorbed perspiration to escape out of the leather.
Style: 10120