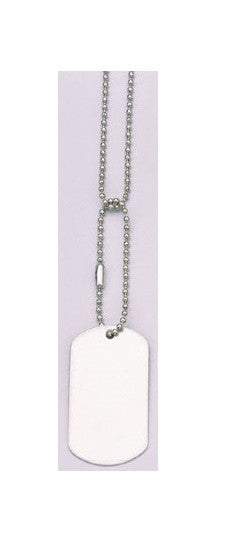 Rothco Tags: Silver Dog Tag Chain Set
$ 2.99
We have run out of stock for this item.
Features:
Made Of Stainless Steel, Nickel

2-Piece Set

24-Inch Long Chain

4 1/2-Inch Tag Chain
This product comes with a short chain and a long chain. The short one is four and one half inches and the long one is twenty four inches. Dog tag is not included.
Style: 8384